Technology Asset Management Inc. (TAM Inc.) provides advisory consulting and education for proactive management of IT assets, licenses, contracts and vendors: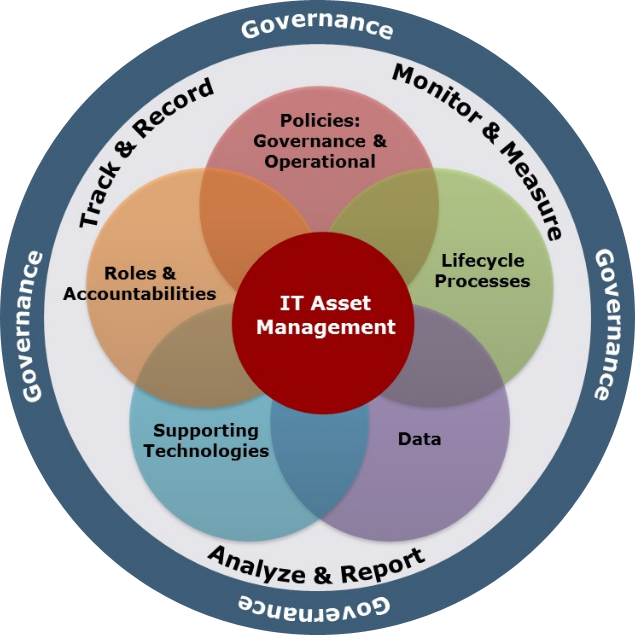 IT asset management (ITAM)
Software asset and license management (SAM)
Contract management (CM)
Vendor management (VM)
For all programs, above, our services are based on a foundational program framework comprised of five interdependent components and practices within each, with corresponding oversight/governance:
Data: Asset, license, procurement and financial, contract, vendor, organization (people, locations, structure), media and more.
Policies: Governance and operational.
Processes: Cross lifecycle and cross-functional.
Supporting technologies: Tools, IT systems and business applications.
Organization (people): Mission (charter), structure, roles, accountabilities (governance and operational), staffing, reporting.
Our consulting services include program assessments (current state) and program planning, design, development, improvement and implementation (future state).
We also offer a mentorship program to provide accelerated 'hands on' practical advice and knowledge transfer in start-up and/or operational activities.
Our strengths include:
Knowledge: A pioneer, advocate consultant and educator, with 30 years of relevant experience.
Exclusive focus – our only business is ITAM, SAM and CVM.
A business perspective/focus (versus technical).
Comprehensive program framework.
A highly consultative approach, with significant knowledge transfer to our clients.
Supporting Toolkits: Checklists and templates for start-up and operation.
Knowledge of marketplace: Vendors, products and services.
Product agnostic, no product development or sales.
Industry contacts and reputation.
Our valued clients!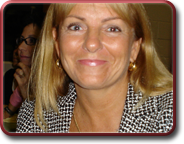 Sherry Irwin, company founder (1995), CEO and President, has over 30 years of experience in IT asset management (ITAM), including license, contract and vendor management. She is widely recognized as a pioneer, advocate, educator and expert in this maturing discipline.
Sherry is a former Gartner consultant (1989 to 1995), and contributed to Gartner Group's original Software Asset Management (SAM) research service, as well as the software asset management users' group (SWAMI). She is also a former advisor (2000 to 2003) to clients of Giga Information Group's research and advisory service, as a Giga Expert and consultant.
As an advisory consultant and mentor, Sherry advises clients on ITAM best practices, with a focus on minimizing costs, minimizing risks, and maximizing benefits related to IT investments. She also conducts a series of educational courses, seminars and workshops on various aspects of IT asset management including ITAM strategy and program development, software asset and license management (SAM), and contract and vendor management (CVM).
As a TAC Expert, Sherry advises and provides education to clients of The Advisory Council (TAC).
Sherry is the Canadian delegate to IEC/ISO 19770 (IT Asset Management).
Through TAM Inc., Sherry sponsors the
Canadian IT Asset Management Users' Group
(founded in 1992), a forum in which to share ITAM knowledge, influence industry practices and remain at the forefront of this maturing discipline.
Sherry graduated from the University of Waterloo with a Bachelor of Mathematics degree in Computer Science. Her qualifications include the following designations: